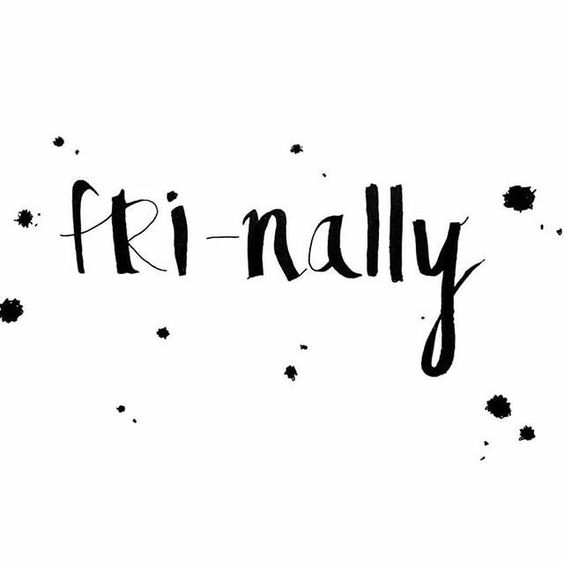 Hola !
I guess I need to complete this TMI Tag that already exists in my post-draft almost a week. I have been tagged in my cbox by Liyana Jasmi. Hye Liyana (lambai lambai tangan). Hope you enjoyed the post with my broken english hahahaha. Now let's started !
Q1: What are you wearing?
I'm wearing a comfy pants with a dark blue t-shirt where I buy from Langkawi.
If I said no, do you trust me ? Hmm indeed yes and obviously i'm in mood (ops!)
Q3: Ever had a terrible breakup?
It was a terrible history and I don't want to remembering. Ughh stop it !
I've been 159cm since 4 year ago.
Q5: How much do you weigh?
Not sure. My last weighing in on scales 5 month ago it about 47kg.
Nay. I'm muslim and big NO for any tattoos.
The only ear piercing when I was 5 but not for now.
Schawal (Scha Alyahya and Awal Ashaari) they look so perfect couple each other and very cute just like their daughter Lara Alana.
Don't have. I won't stay on for more than 10 minutes after turning it on.
I don't really have favorites bands, because I think that everything that they're done has value and interesting story behind the music.
Don't have. And I just keep playing or repeating any song depends on my current mood and storyline. Strong lyrics that I relate to can make me really connect to a song and push it.
21 years old and

people tell me that I am very much matured at my age (I know... I know i'm getting old)
Seriously I never know what kind of my zodiac. So, just now i'm search google and come see what I found...
Taknak percaya tapi ehh terkena sebijik pulak atas muka ;p
Q15: Quality you look for in a partner?
Religious obedience, responsible, non smoking and have some sense of humour. Four of this WAJIB! Additional ; good looking guy into my eyes (mestilah oi hari-hari nak tengok muka dia kot hahaha demand sangat ni)
Q16: Favourite quote?
"Kun Fayakun" (If it's meant to be, it will be). My headers and title also can tell you :)
Shaheizy Sams, because he can bring all the characters either action, comedy and romantic scene. He can do it all in one and no wonder he was able to win Anugerah Bintang Popular in a row.
I like that the neutral tone and also pastel.
Ohmai ohmai how many question more to I answered about the music? Hmmm I think for this you can refer my answer on Q10 and Q12 rite. Sorry not sorry !
Q20: Where do you go when you're sad?
I'm not going anywhere, just sit in my room staring at nothing and feel like shit. Sometime I want to cry but I won't.
Q21: How long does it take you to shower?
I took a long time for a shower. The fastest 15min and no more than one hour to be in the bathroom eheee. But don't worry i'm most punctual person.
Q22: How long does it take you to get ready in the morning?
Hmm depending on what kind of dress or tudung I want to wear. If bawal I'm not taking much time. (excuse me we are not talking about "ikan bawal" okey)
Q23: Ever been in a physical fight?
Oh hells. Yes I did it a long time ago with my younger brother and we didn't talk for two week.
Funny type of person, open-minded, cat lover, people who can first start conversation and keep the going no matter how random topic
Smoker, cheating, liars , fake, show-off, forceful person and frog ! Yucks.
Q26: The reason I joined Blogger?
First because I love editing and customizing an HTML template. Second, I have enjoyed writing my own stuff and it's been a privilege and great memories here.
Losing people that I love.
Q28: Last thing that made you cry?
My friend gives me separation, and i'm emotionally attached.
Q29: Last time you said you loved someone?
I tell it to my cat all the time.
Q30: Meaning behind your blog URL?
It's simply my real name. IRA is mine and ZULKEFFELE belong to my abah name.
Quran. While i'm wait for adzan isya' everyday :D
Q32: The book you're currently reading?
Not reading any book yet.
Q33: Last show you watched?
7 hari mencintaiku. (How can you leave Khuzairi your loving husband and your baby, Mia?)
Q34: Last person you talked to?
Ibu. We're talking about daily issue and random talk.
Q35: The relationship between you and the person you last texted?
Someone special. HAHAHA idk !
I think i'm turning into cheese.
Q37: Place you want to visit?
Makkah. Really want !
Q38: Last place you were?
Kitchen. Constantly thinking about food.
Q39: Do you have a crush?
Yes. I have a crush on you *wink wink* (eh ehh wait ! not really you lah :p)
Q40: Last time you kissed someone?
Interframe dia makan ruang post betul --'
Q41: Last time you were insulted?
I faced extreme insults from the annoy staff at my work eventho he ask for my help. So I feel like i'm constantly annoyingggg youuu!
Q42: Favourite flavour of sweet?
All about vanilla flavor and I will love it
Q43: What instruments do you play?
Q44: Favourite piece of jewellery?
Bracelets and rings. Not really for necklace.
Q45: Last sport you played?
Netball, it about 2 year ago hahaha (sorry i'm not sporty girls)
Sedalam dalam rindu- Tajul.
Q47: Favourite chat up line?
"Hey

where you are"..."dalam hati awak lah ciaa ciaa ciaa". I remembering all the time because it is his first attempt actually eheee.
Q48: Have you ever used it?
I have used it. Only for my girl friends.
Q49: Last time you hung out with anyone?
Last week, quality time with my family.
Q50: Who should answer these questions next?
You! Yes, you. The one reading this.
Pheww finally i'm done! I accept the challenge trying to answer all 50 questions. Fyi, I choose to answer this question at random in four day(s) and managed to set it up today haha. Crazy what ! Tbh, I enjoyed answering all question eventho sometimes weh pemenda punya soalan tanya ni. Chill babe just make it fun and do hope you enjoy it also. To those who read this thanks so much and feel free to you do it too.
Till here, bye.